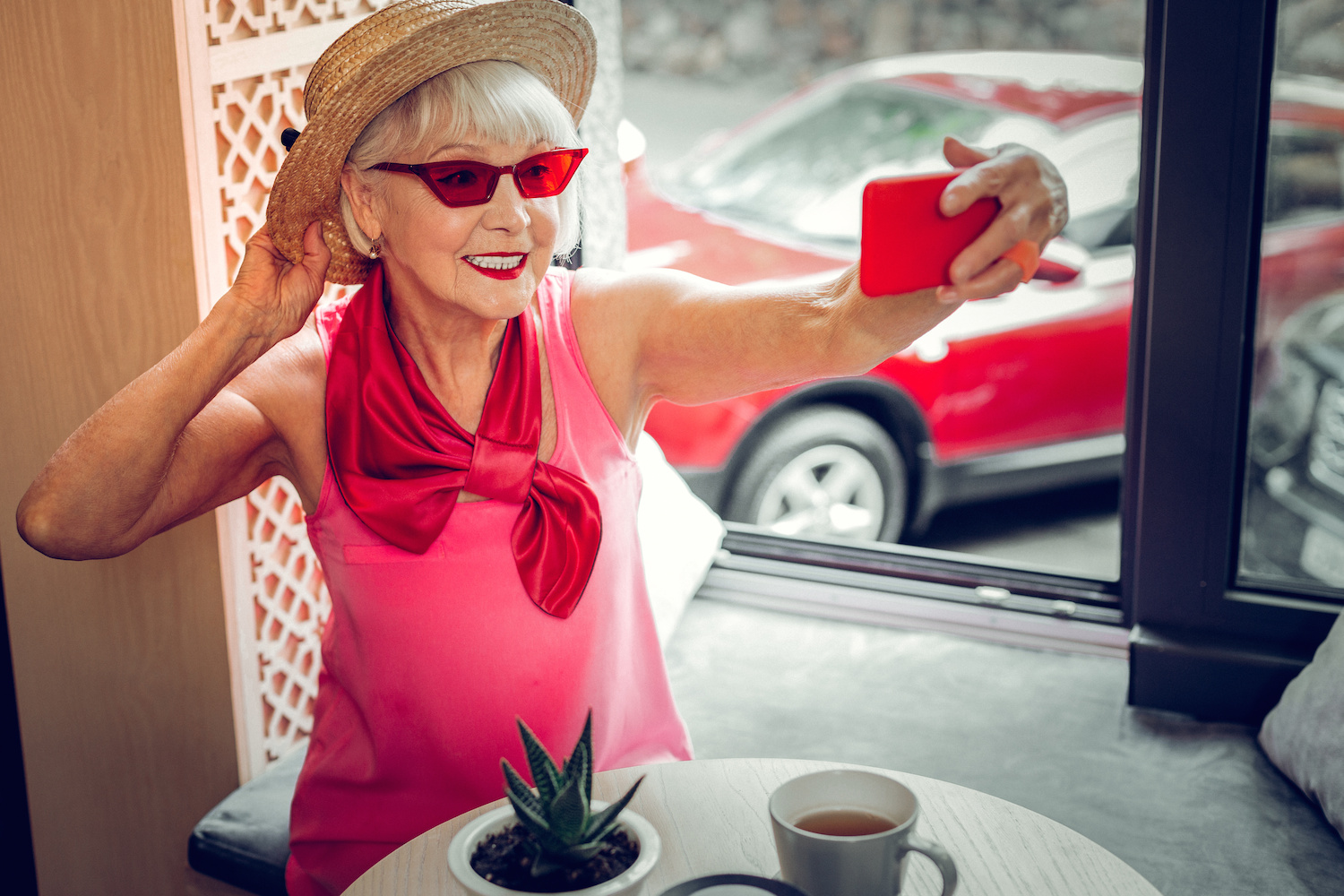 Do you remember when a shopping trip called for a hat, gloves, and matching handbag and high heels? When traveling by air inspired passengers to wear their Sunday best? When even the stay-at-home housewife's attire—pencil slacks and a form-fitting sweater—left little room for slouching, not to mention weight gain?
Fashion is what we wear and how we wear it—but it also tells the story of how we perceive ourselves, our role in society, and the norms that govern social behavior. If you're a woman who came of age in the '40s or '50s, you probably owned a pair of saddle shoes and a voluminous skirt with petticoats. For a change of pace, you might have slipped into a pencil skirt, worn with a tucked-in blouse or sleek twin set. Nipped-waist, full-skirted dresses were also popular after the introduction of Dior's "New Look" in 1947. As an alternative, there were slim sheath dresses and tailored "dressmaker" suits. Girdles not only helped them fit smoothly but also kept nylon stockings up.
The man in your life would have favored baggy trousers and broad-shouldered jackets. This was the era of the gray flannel suit, the wide tie—and wider lapels—and the ubiquitous fedora. Leisurewear consisted of sweater vests and cardigans, with Western-style shirts becoming popular as series set in the Old West began to dominate the TV offerings.
As a young couple of the '60s, your clothing choices began to change, reflecting the style and popularity of the nation's youthful president, John F. Kennedy and his glamorous wife, Jacqueline. Pillboxes perched on the bouffant heads of American women, who also adopted Jackie's simple shifts and figure-skimming suits. JFK eschewed hats, so men did, as well—permanently.
But the decade that began with refined, tasteful clothing ended as the youth culture exploded onto the scene. Did a miniskirt, poor boy sweater, and go-go boots find their way into your closet? Or was a baby-doll dress or space-age ensemble more to your taste?
Men were also breaking loose from the bonds of traditional clothing by the end of the '60s, tossing their suits and ties in favor of turtlenecks, Nehru jackets, and patterned bell-bottom trousers.
In many ways, the '70s was a lost decade of fashion. While trends such as Earth shoes, granny dresses, and hot pants were left to the younger generation, matrons were beguiled by the decade's pantsuits and wrap dresses. Meanwhile, men embraced that '70s staple, the leisure suit. Or at least dipped a toe into the trend by adding white shoes and matching belts to their closets.
Fast-forward through the gigantic shoulder pads (women) and suspendered power suits (men) of the '80s, the mom jeans and dad jeans of the '90s, and the velour jumpsuits and men's cargo pants of the early 2000s, and we arrive at today. Fashion has never been easier to wear—with stretch now a welcome element of most fabrics and a new category—athleisure—that allows us to look sharp while remaining comfortable. And let's not forget that newest of fashionable accessories, the fabric mask.
Girdles and garter belts have long since been sidelined by shapewear and pantyhose—if you choose to wear any hose at all. Yoga and stretch pants have been embraced by all ages—with tunic styles available to cover what many would prefer to keep under wraps.
Even better, fashion is no longer the purview of the young. The industry is now recognizing women of a certain age as style icons. They include 65-year-old Lyn Slater, who calls herself an "accidental icon," and has become a popular fashion blogger and Iris Apfel, 98, who is a model, fashion guru, and Instagram star.
There are lots of good reasons to maintain an interest in fashion as we age. When you look good, you're likely to feel better, be more energized and maybe even tamp down feelings of depression or anxiety. Putting together an attractive outfit is an exercise in creativity, as well as a welcome distraction from worry or negative thoughts.
At Monarch Landing, residents get a chance to express their fashionista tendencies at a variety of events that will resume once the COVID-19 crisis is behind us. They include regular fashion shows that are presented by area retailers and feature residents as models and a festive night before New Year's Eve party.
And for those who still have an itch to try the favorite styles of their youth—or at least to browse them—Naperville has a vintage clothing store with an online shop, Dane Vintage. Among their latest offerings is a floral cotton shirt dress with full skirt, Peter Pan collar and cuffed sleeves. Sound familiar?