Brain games provide benefits to long-term mental function
January 24, 2022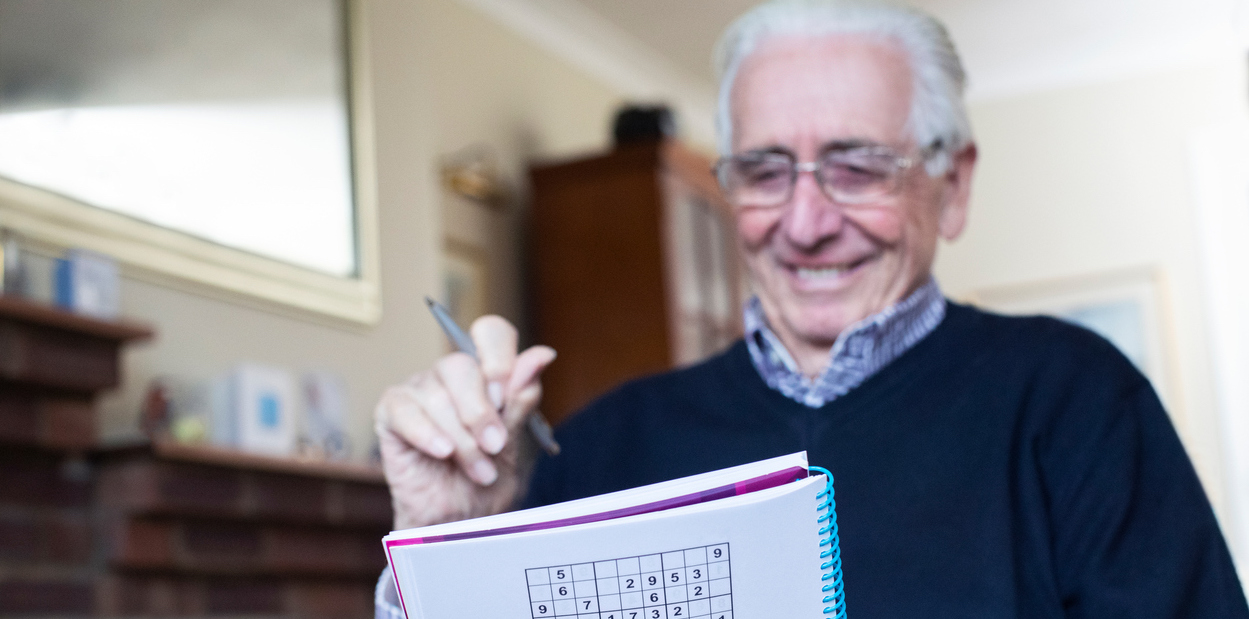 It's long been known that playing brain games—trivia, crossword puzzles, Sudoku and the like—help seniors stave off memory loss and stimulate mental function. Linking questions and answers promote activity changes in parts of the brain like the temporal and hippocampus regions. There's also the social aspect—brain games are fun and a great way to engage with others in some light competition.
In one study cited on the website Love to Know, a group of seniors was tracked over five years. It was determined that playing trivia games was likely to help prevent dementia (versus those who did not play trivia games). Trivia games are available online, via desktop and mobile apps, and as old-fashioned board games. The classics like Trivial Pursuit come in a number of editions, from Baby Boomer to Book Lovers and even The Beatles.
Of course, memory games are also adept at furthering the recall of facts and keeping the mind sharp. There's the classic Memory, which challenges players to find matches faster than their opponent. And the electronic game Simon, which encourages seniors to follow color and sound patterns. For a twist on these games, try Bop-It, which provides electronic instructions to bop, twist and pull an object.
As much as these games foster brain health, recent research cited by Senior Living suggests that learning a new skill—as opposed to memory recall—may have benefits as well. That means that learning new board games, video games, or handheld apps may be even more beneficial for mental acuity. Trivia games can have a similar impact when they require the memorization of new information. Letter-tile games like Scrabble and Upwords provide more interactive benefits than more passive games like crosswords and word finds. AARP's Staying Sharp website has a wealth of games available for its members.
Monarch Landing's activities include a wealth of trivia and brain games. Crossword puzzles, word searches and more are distributed every Saturday at the information station on the first floor of the clubhouse. Each weekday morning includes a brain teaser, from riddles to trivia and guessing games.
The mental health benefits of brain games are substantial and long-lasting. They're especially effective when combined with physical fitness, an active social life and a healthy diet. And they are an entertaining diversion in a long, cold Chicago winter as well.