Founder of CROP Hunger Walk to be Honored
September 27, 2017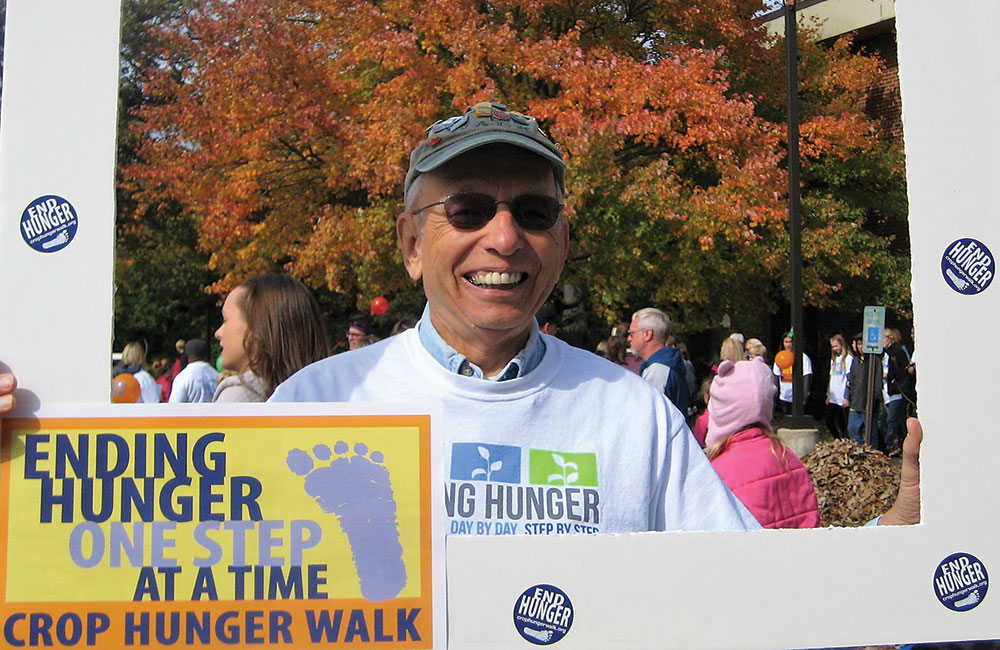 Duane Mevis, a resident of Monarch Landing in Naperville, has a lifelong passion for helping those who are most vulnerable. With millions of people on the brink of starvation, there are hungry mouths to feed, and Mevis is determined to do his part. "We can't save everyone but we can do something to help," he said. He's been leading local efforts to fight hunger for many years, the last 35 of which have been in his own backyard. In 1982, Mevis helped launch the Naperville Area CROP Hunger Walk, which has raised $1.4 million to fight famine and help after natural disasters. In 2012, he introduced a smaller version of the event, on the campus of Monarch Landing.
Currently, there are approximately 1,000 CROP Hunger Walks across the country. CROP is an acronym for Communities Responding to Overcoming Poverty, and the events raise money for local and international initiatives fighting hunger. "The walking component is a way of expressing solidarity with so many poor people in the world who have to walk. They walk for water, walk to go to school, walk to gather wood, they walk everywhere," Mevis said.
The need in DuPage County alone, Mevis said, is immense, and yet largely invisible. "10% of our residents, or roughly 100,000 people, are food insecure which means that they're likely to not be able to have three meals a day. 16% of that number are children." A portion of the proceeds from the Naperville Area CROP Hunger Walk stays in the area, going to Loaves and Fishes Food Pantry, which serves 473 families each week, and Northern Illinois Food Bank which last year, made 62 million meals possible.
The Naperville Area CROP Hunger Walk is sponsored by 10 area churches and local organizations. "It's a cooperative effort among the willing. We found many people with a similar passion," he said.
The Walk at Monarch Landing was introduced more recently as a way to enable more of the senior living community's residents to participate to whatever extent they are able. "There are different tracks of different lengths that people can walk," Mevis said. People can support the effort by walking, sponsoring a walker, or making a donation. Monarch Landing's CROP Hunger Walk will be held on Thursday, October 12th.
Mevis is proud of the introduction and success of both local CROP Hunger Walks, but humble about his role. "No person does anything alone. My wife (Carol) and I were just the spark," he said.