Getting Back to Her Home
April 30, 2018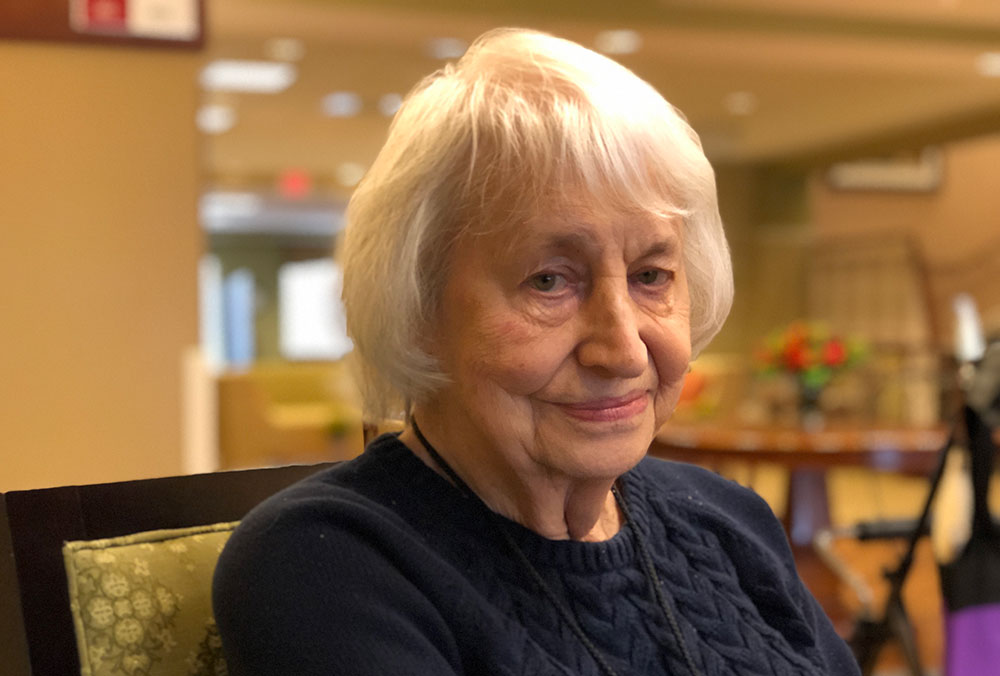 No one wants to need the services, but it's awfully nice that they're available. Such was the thought process of Lou McClelland, a resident of Monarch Landing in Naperville. Formerly from Elmhurst, McClelland moved to the senior living community five years ago. Monarch Landing is a Life Plan Community, offering independent living. The Springs Health and Rehab Center at Monarch Landing provides memory support assisted living, enriched living, respite, rehabilitation and skilled care. "When I decided to move to Monarch Landing, I was reassured knowing that The Springs would be available if I needed it. And then I did need it. I was hospitalized this past winter for ten days due to bronchitis, pneumonia and the flu. At the time of discharge, I wasn't well enough to move to my apartment. I continued my recovery at The Springs for eight days, where it was nice to have access to the extra help I needed."
McClelland said that she received occupational and physical therapy as well as "really good care…really caring care at The Springs. I had heard good things and it lived up to my expectations. I thought the staff was really nice; everyone from the nurses to the housekeepers."
McClelland said that the availability of all levels of care was one of a number of important considerations when she was evaluating retirement communities. "I looked at several places and Monarch Landing was by far the best. I have a nice apartment on the northeast corner of the building and can watch the beautiful sunrise. That's why I chose the apartment that I did. I can see the edge of the earth," she said.
"At Monarch Landing, there are all the programs and activities that anybody could possibly want," she said. "I'm exactly as busy as I want to be and I've made some really nice friends."
Importantly, she added, she had easy access to great care and rehabilitation at The Springs, allowing her to return more quickly to her independent living apartment.