Here's To a Love That Lasts
February 22, 2021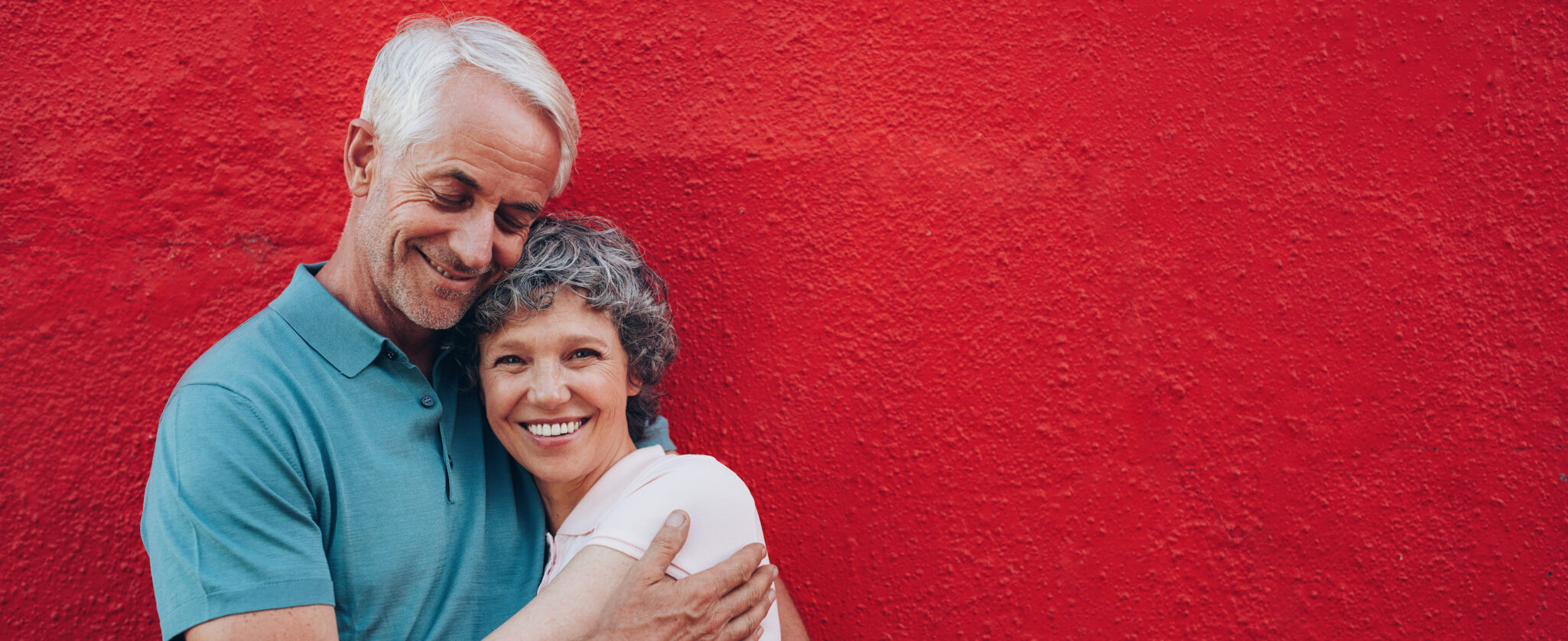 Once the honeymoon is over, the hard work of marriage begins. But for couples who have gone the distance, that work has been a labor of love.
Couples like Monarch Landing's Rick and Pati Saulig who started their marriage in new city, far from friends and family and with "no influences but ourselves," Rick says. "We were best friends with each other. Nothing has ever gotten in our way."
Forty-four years later, they are still best friends, which is one of the keys to a lasting marriage, according to those who have achieved that distinction. Real-life experts emphasize that being good friends before becoming romantically involved, as the Sauligs were, can help couples form a stronger bond and also have a realistic understanding of their partner's strengths and weaknesses.
Karl Pillemer, a Cornell University gerontologist, interviewed 700 senior citizens to gain insights into the qualities that make for a long, successful marriage. His subjects, aged 63 to 108 and married for an average 43 years, described themselves as deeply in love, while allowing that their love had changed and grown over time.
The couples spoke to the power of attraction and the overwhelming feeling of being in love that brought them together. But they also acknowledged more practical considerations. They didn't support the romantic proposition that opposites attract. Instead, they spoke of the importance of choosing a mate who shared their interests, values and outlook on life. And to observing how your prospective mate plays a game—whether they are honest, how they handle pressure and whether they can deal with defeat.
There are many other ways couples build strong, lasting marriages. They make the effort to fight fairly. They make time for just the two of them, even when surrounding by children and grandchildren or while juggling a busy social life. They share a sense of humor. They communicate often and listen well. They celebrate the happy times and support each other through the hard ones.
They also express their affection, whether by offering a back rub or holding each other close. In fact, research indicates that couples who are physically affectionate—even if that just means sharing a good-night kiss—report a better quality of life. Being emotionally close with a spouse had similar benefits.
Of course, health challenges can impact the emotional and physical connections older couples share. While the joint dependency that comes with age can be bonding, romance can suffer if one partner needs more care and the other partner is attempts to provide it without help. Asking for help from friends or family members—or making lifestyle accommodations such as moving to a Life Care Community offering a complete continuum of care, like Monarch Landing—can enable spouses to continue to see each other as romantic partners instead of "patient" and "caregiver."
The cognitive decline of a husband or wife also can put pressure on a loving marriage. Early symptoms are often emotional in nature, such as anxiety, depression and anger which often leads the affected spouse to engage in bitter arguments and harsh criticism. Once there is a diagnosis, the other spouse may be better able to respond with love and understanding rather than frustration. Gary Chapman, co-author of "Keeping Love Alive as Memories Fade," observed that spouses of Alzheimer's patients often show great commitment to their afflicted partner under difficult circumstances.
Along with a deeper commitment, increased romantic encounters and greater happiness, researchers have found that long-married couples show more tenderness and good humor toward their spouses than younger couples do. This corresponds with a decrease in defensiveness and criticism, leading the study's author to conclude that marriage is good for mental health.
It's been said that "a successful marriage requires falling in love many times—always with the same person." And probably no one understands that better than the senior citizens who have succeeded at marriages that span decades. In the month that celebrates romance, here's to a love that lasts.