Seniors Embracing Technology
November 26, 2019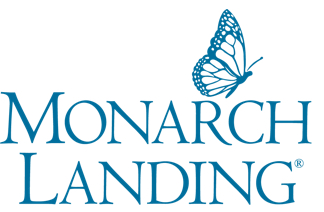 More than 50 clubs, 450 activities/month, 6,000 items in the library, 400 residents in independent living, dozens of menu choices, and more…There are a lot of big numbers at Monarch Landing, and Kate Carmichael is just the person to help keep them all straight and accessible. The resident of the senior living community in Naperville has been helping to evaluate, instruct, integrate, and put to great use, Touchtown, Monarch Landing's resident portal.
Launched this past summer, Touchtown is a user-friendly communication tool that allows residents to stay connected to an enormous amount of information, all easily accessible at their fingertips. The portal can be accessed on residents' smartphones, tablets, laptops, and desktop computers. The information available on Touchtown includes the resident and staff directories with photos, bios and contact information, descriptions, and schedules for activities, programs and events, menus, birthdays, maintenance requests, Monarch Landing's extensive library database, forms, and more. Everything is searchable, and the system is extremely user-friendly.
"Kate has been amazing in her ability and willingness, not only to get the system up and running, but also to make sure that it keeps operating effectively," said Sara Friel, director of resident experience at Monarch Landing. "She's been helping residents as well as staff."
Helping everybody get up to speed is very much in Kate's wheelhouse. After retiring from a 20-year career in nursing, Kate embarked on her next 20-year career as a technical writer until her second retirement in 2009. "At Follett Higher Education Group, I basically was responsible for translating 'geek speech' into plain language for the end-user. I'd try out the software to see how it worked, and then write down the procedures. I love writing," she said. Helping residents and staff navigate and use Touchtown comes easily to her.
To date, more than 150 residents have signed on to use Touchtown. Kate is one of a small group of Touchtown ambassadors who will help fellow residents in any way they prefer. "We're holding introductory classes. Additionally, people can bring their devices to us, or we are happy to make apartment visits to help get Touchtown on peoples' desktop or laptop computers. Once they've signed on, it's very easy, user-friendly, and helpful. There's already a lot of information available on Touchtown, and we're adding more modules every month."
For the time being, the objective of Touchtown is to provide easy access to information. Touchtown is a valuable resource for current residents and appealing to prospective residents who are accustomed to accessing information electronically. Tech-savvy or not, residents who sign up for Touchtown and discover how easy it is to use, are very happy with it. As time goes on, Kate said, "We'd love to use less paper for things like directories, calendars, and other items."
A couple of months after the launch of Touchtown, Kate reported, "It's really wonderful. We love it!"