Ten Things To Do in Retirement
June 16, 2023
Retirement is an exciting part of your life when you say goodbye to work and hello to everything you want to do. Maybe it's time to take that road trip you've always dreamed of, or buy the vehicle you've always wanted. You could have a stack of unread books that you're finally going to be able to enjoy. The sky's the limit for your well-deserved retirement.
But when faced with all this free time, you may wonder how you're actually going to fill it. What can you do that will fulfill you and help you maintain a healthy lifestyle? While exploring all the streaming apps is tempting, you don't want to sit on your couch all day.
To keep yourself engaged and living a life that brings you joy, you should look into these ten things to do in retirement.
What To Do When You First Retire
The first few days of retirement will be exciting – you'll probably set aside time to relax and celebrate. It's important to give yourself some time to rest and recognize this milestone with your friends and family.
But there may also be some more complex emotions that come with this transition. Without the daily routine or a sense of purpose from your job, feeling a little lost is common. Some retirees may even develop anxiety or stress because they're not used to this way of living.
Take a deep breath – you don't need to figure everything out in your first week of retirement. These tips can help you:
Seek Support. Spending more time with family or friends can help you feel connected and prevent feelings of isolation.
Take Care of Yourself. Taking the time to exercise, eat right, and stay hydrated will keep you healthy and energized.
Ease into Retirement. If you feel like you have a lot of idle time on your hands, consider getting a part-time job. You'll be able to spend a few hours a week seeing coworkers and still collect a paycheck which can help with your monthly budget.
After you've had time to adjust, you may explore options beyond how you spend your time – you may consider where you're living and if a better choice will suit you in your retirement.
Things To Do at a Retirement Community
When you're part of a retirement community, you gain opportunities for social engagement, recreational activities, and a health plan that will address your medical needs and help you stay healthy.
Monarch Landing in Naperville, Illinois, is a senior living community providing multiple opportunities for residents to get engaged and lead fulfilling lives. Take a look at some of the things you can do as part of our retirement community:
1. Volunteer
Volunteering in your community is a great way to meet others and cultivate a sense of purpose and accomplishment by giving back. Senior volunteers can join a number of organizations. For example, you can help with:
Food distribution
Mentoring youth
Clothing distribution
Fundraising
We're here to help you get involved in any volunteer organization that interests you. Many residents at Monarch Landing participate in these organizations. In addition to helping others, residents who volunteer also get physical and mental health benefits because they're active and engaging with others.
2. Join a Club
This is one of the easiest ways to make new friends and have something to look forward to each week. Whether you're joining a club for an interest you've explored or want to try something new, Monarch Landing has you covered.
Some clubs at Monarch Landing include:
Bridge
Library Club
Model Train Club
Astronomy
Casino Club
Travel Club
You'll have no trouble finding a club you want to join at Monarch Landing. Our resident club members are always welcoming and encourage new members to join.
3. Discover Local Attractions
While there's always something fun happening at Monarch Landing, our larger community of Naperville in DuPage County is full of interesting things to do and see. Taking a day to explore and learn more about Naperville is bound to be exciting.
You can visit the historic Naper Settlement, admire the beautiful DuPage River on the Riverwalk, go for a swim at Centennial Beach, or see a show at the North Central College Fine & Performing Arts.
Naperville has breweries, delicious restaurants, and boutique stores with all kinds of intriguing merchandise. You could go out for a day of shopping without any real plans other than to enjoy Naperville or plan to go to dinner and see a show for a classic night out.
4. Try a New Hobby
If there were ever a good time to try a new hobby, it's now. Have you ever been interested in trying your hand at painting? Do you have plans to write a book and need some feedback? You could find that you have a knack for a hobby you had never considered.
Monarch Landing has groups for all types of hobbies and also encourages residents to start new hobby groups if there isn't an existing one.
5. Care for a Pet
We understand how a beloved companion pet can bring people joy. There's nothing quite like curling up with a cat or seeing your dog's tail wag when they see you.
In addition to companionship, pet ownership also has related health benefits for seniors.
Lowered blood pressure and risk of heart attack
Reduced stress and feelings of depression
Monarch Landing is pet-friendly and has a dog park so you can play fetch and enjoy taking your furry friend for a walk.
6. Enroll in a Class
Continuing education courses are a great way to keep your mind active by learning something new and pursuing academic interests. Monarch Landing brings in speakers regularly to share their expertise with residents.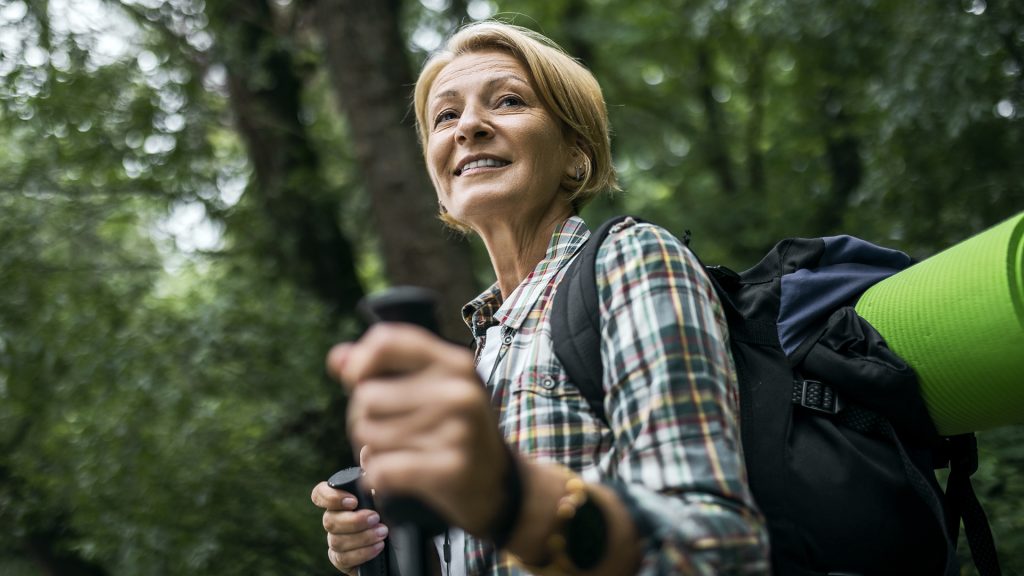 7. Get Active
It's important to stay active in retirement. Physical activities like walking, golfing, yoga, and line dancing are some ways to get moving at Monarch Landing.
With all these opportunities to get up and move, you won't have to worry about feeling cooped up in your room with nothing to do or feeling isolated.
Isolation can become a major source of anxiety and depression for seniors, contributing to a decline in health. That's why Monarch Landing keeps a full activities calendar to nurture your physical, emotional, and mental health.
8. Get in Touch With Nature
According to the American Psychological Association, spending time in nature reduces stress levels and improves mood.
On Monarch Landing's 60 acres of land, there are plenty of options available to enjoy the natural surroundings of our campus.
You can go for a peaceful and serene stroll in the beautiful gardenscapes across the campus or take some time to explore our walking trails.
9. Stay Social
Being in a senior living community gives you the unique opportunity to connect with others who have also retired. This shared experience will make it easy to foster friendships and can mark the start of an exciting new chapter in your life.
Your friends could introduce you to one of the many clubs and hobbies offered at Monarch Landing. You'll always have people to sit with during mealtimes – and you should definitely make plans to catch up over Sunday brunch.
10. Commit to Your Health
Maintaining your health will help you stay mobile and independent as you age. When we develop a health plan, we examine the eight dimensions of wellness:
Physical
Emotional
Environmental
Spiritual
Vocational
Social
Intellectual
Health Services
With a comprehensive approach to health, your health plan will be well-rounded and most beneficial to your well-being.
Visit Monarch Landing in Naperville, Illinois
Monarch Landing is here to provide high-quality care in a welcoming and friendly community. As a Type C Fee-for-Service community, you only pay for the health care you need when you need it. We can help you make the most of your retirement. Connect with us to learn more about our community.