Senior Living Careers and Jobs in Naperville, Illinois
Caring is our Passion. What's yours?
We believe that great work is fueled by passion – a passion for the people you serve and the way you serve them. Especially in senior living careers, you need a strong team of individuals with varied strengths but one common goal: to offer quality care and a fulfilling lifestyle to our senior residents.
Whether you have a passion for working in healthcare, resident activities, management, food and beverage, housekeeping, maintenance, reception, or security, we invite you to explore the opportunities we have to offer our staff and welcome your exploration and growth with us here at Monarch Landing.

Hear From Employee
Learn About Our Staff Appreciation Fund
We offer great benefits, including…
Free indoor parking garage
Free pool and fitness center access
Wellness reimbursement fund of $200 per year
Tuition reimbursement of up to $1500 per year
Generous employee referral program
DailyPay
Discounted employee meals
401k Matching
PTO, Sick time, and Holiday pay
Blue Cross Blue Shield health insurance, Delta Dental, Vision, Short Term and Long Term Disability, Life Insurance, Employee Assistance Program and Employee Loan Program
Monarch Landing celebrates diversity and we are committed to creating an inclusive environment for all employees.
Monarch Landing is proud to be an Equal Opportunity Employer and is committed to providing a workplace free of discrimination and harassment of any kind. All qualified applicants will receive consideration for employment without regard to race, color, sex, sexual orientation, gender identity or expression, religion, national origin, age, veteran status, disability, or any other characteristic protected by law.
All Monarch Landing employees must pass background checks and other pre-employment requirements, including proof of flu and COVID-19 vaccination. We are an E-Verify employer.
Hear What Our Staff Love about Working at Monarch Landing
"The loving and caring culture that's both employee and resident centered."
– Sia K., Life Enrichment Assistant
Jeneth A., LPN
"It's probably the most cliche answer as a nurse but it would be my patients. I love hearing about their lives, their families, their accomplishments, their travels, and their struggles. They have so many stories to tell and I am here for those."
Diana S., Social Services Director at The Springs at Monarch Landing
"I love the companionship within each department. We all support each other. There's empathy to staff and residents alike and appreciation across the board. I enjoy coming to work because we all smile and support each other. It's a great place for everyone."
Nicolette C., Receptionist
"I love that at Monarch Landing we work as a team. There is not one staff member I know that wouldn't go out of their way to help me or each other. I love the leadership. Personally, I appreciate my supervisor very much for all the experience and coaching I gain in my position. My amazing coworkers, the residents, and the relationships we build with them. I love hearing their stories. It's a very neat thing, this is the only place of work I've missed when taking time off."
Marissa K., Wellness Manager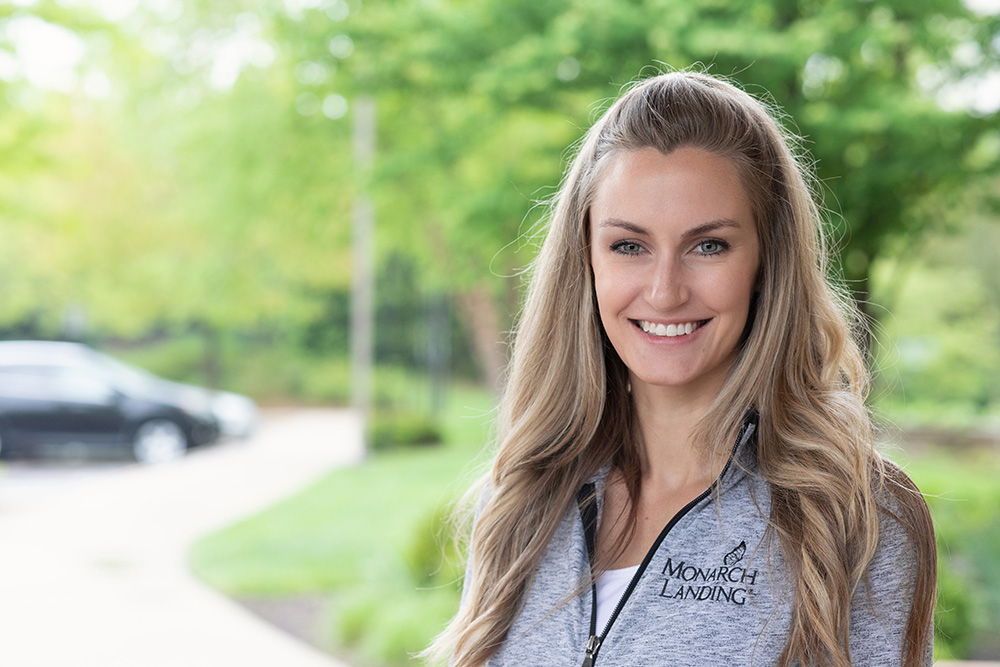 "Forming connections with the residents and feeling like I have a few hundred sets of grandparents, while also providing them with services to keep them as healthy and independent as possible, for as long as possible."
Chris P., Security Officer
: "I love how working at Monarch Landing, everyone around is always so nice and helpful. It feels like a big family. I enjoy working my position at Monarch Landing – a great learning experience for my profession and you get to meet great residents."
Kyle S., RN
"I absolutely love the relationships I have formed with my residents and their families in Prairie Place Memory Care!"
Kristin D., Senior Sales Manager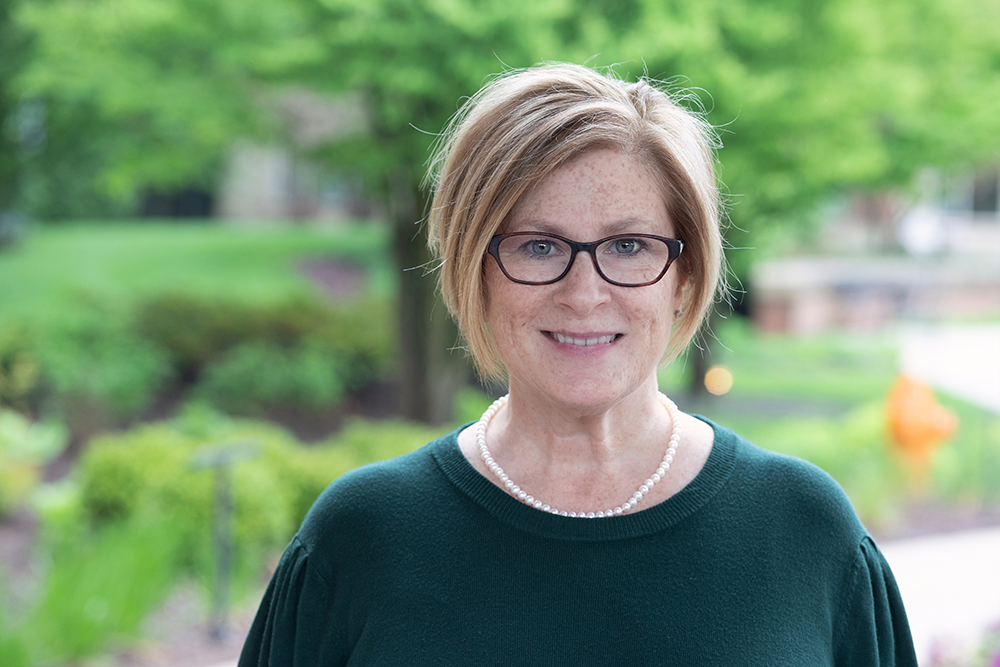 "It's great we all work together to make a positive difference in so many peoples' lives daily. We should all be proud of that and go home feeling good about creating a wonderful experience – whether it's making a sandwich or helping with a broken faucet, changing a lightbulb, or a smile in the hallway…there are simple ways to take a moment and make one another's lives better!"
Schedule a Visit
We'd love to show you around our beautiful campus.
About Us
What are we all about? We'd be happy to tell you.