Senior Health Care Services in Naperville, Illinois
The Dedicated Health Care You Deserve
We're here to support seniors, to help them overcome challenges and get the most out of each day. We embrace technological innovation as well as tried-and-true principles of caring. At The Springs at Monarch Landing, you'll find a full continuum of senior care services driven by the principle that your health comes first.
You will receive the best care possible, no matter what challenges you face. We have onsite physicians who are associated with Edward Hospital, Northwestern & CDH Medicine and Dully Health as well as nurse practitioners. We also offer 24 hour virtual telemedicine services. When you need to be there in-person, we can arrange for transportation to your doctor's office.
When you live at Monarch Landing, you can worry less. Our team of highly trained health care professionals will be there to help with whatever challenges you face.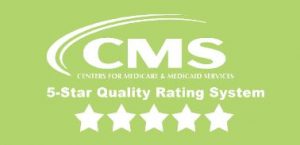 The Springs at Monarch Landing holds a five-star rating with Centers for Medicare & Medicaid Services.
Fill out the contact form on this page to find out more about our senior health care services.
Testimonials
On a monthly basis, we survey those receiving care at The Springs and here are just a few answers from our May 2023 survey.
"The Springs is the absolute best." 
"The staff is excellent. Their job is not easy but they get the work done and the food is great." 
"Everyone was kind and respectful."