Memory Care in Naperville, Illinois, for Alzheimer's and Other Forms of Dementia
A Caring Approach to Memory Support
If your loved one is living with Alzheimer's disease or another form of dementia, we can help. Memory care at The Springs at Monarch Landing offers purposeful living in a safe and caring atmosphere right here in Naperville.
Our memory care neighborhood provides comfort and support in a small-group household with its own kitchen, dining area, living space, and secure outdoor courtyard. This specially designed setting allows your loved one to develop meaningful connections with friends and neighbors and enjoy engaging activities suited to their capabilities.
Our dedicated and highly trained nurses and caregivers provide attentive, around-the-clock memory care that enhances everyday life. Developed in consultation with doctors, therapists, nurses, and family members, your loved one's individual care plan is customized to their needs and routines to maximize comfort and joy. We invite you to learn more about what sets our Naperville memory care apart from others.
Discover what others are saying about our memory care in Naperville.
"Richard my CNA is my buddy. He is the best. Rosaline my nurse is the absolute best."
The Springs Resident
"The most wonderful place I have ever been in. I have no complaints. Staff, CNA are wonderful and extremely prompt. The staff is very friendly and I made friends here."
The Springs Resident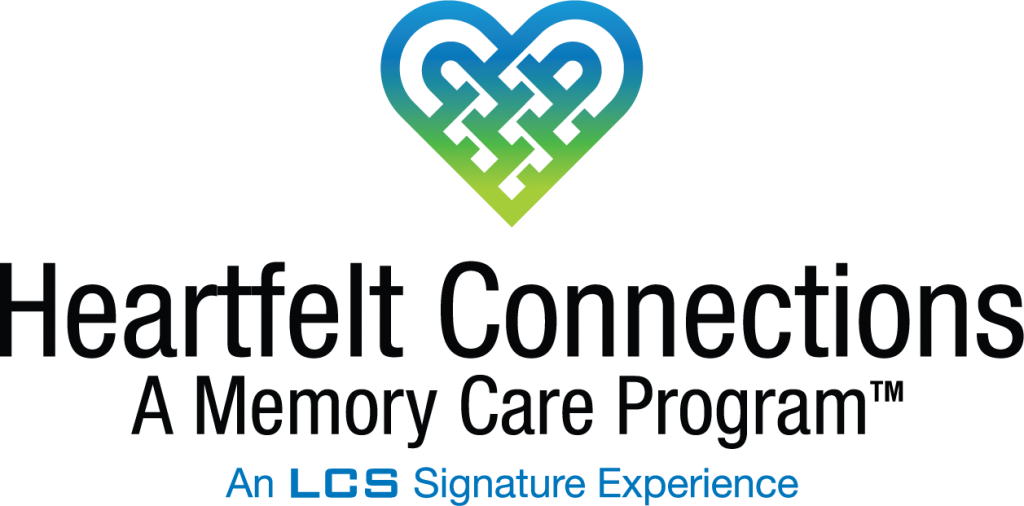 We follow the guiding principles of Heartfelt Connections – A Memory Care Program®, which offers specially designed activities that help residents find purpose, dignity and joy in each day. Our nurses and caregivers create a deeper connection by learning about each resident's personal story and celebrating their individual abilities.
Our approach to memory care is driven by five key principles:
We view aging as a natural process.
We believe what remains is far more important than what's lost.
We focus on each resident's unique remaining abilities.

We embrace and celebrate everything our residents do.
We create success stories, one small victory at a time.
Each resident in our Naperville memory care neighborhood enjoys:
Exceptional Accommodations – Your loved one's private suite is furnished with their personal belongings and artwork – and includes a full en suite bathroom.
Delicious Dining – Our culinary team creates diverse, palate-pleasing menus plus special dining experiences for holidays and other occasions.
Outdoor Spaces – Our secure courtyard features walking paths, a lovely garden, bird feeders, and patio furniture for enjoying outdoor activities and gatherings.
Engaging Programs – Life in our Naperville community is full of opportunities to explore and socialize through art, music, gardening, games, reminiscing, pet therapy, and more.

Support for Families ­­– Our memory care experts help residents and their families understand and cope with the challenges ahead.
24-Hour Support – Our licensed, highly trained nurses and caregivers provide comforting, resident-centered care and support all day, every day.
Streamlined Pricing – One monthly fee covers everything, including private suite, dining, housekeeping, laundry, maintenance, activities, and 24-hour memory care.
A Continuum of Care Choices – In addition to memory care, residents have priority access to rehabilitation therapies and skilled nursing if ever needed for an additional fee.
Memory Care Activities & Programs
Our specially created activities and programs are thoughtfully designed to delight residents and offer moments to engage purposefully and meaningfully. We offer a mix of individual and group activities that appeal to a variety of interests and ability levels. Each activity is designed to be relatively brief to accommodate shorter attention spans.
Some activities, such as listening to music, aromatherapy, and pet therapy, are designed to be soothing as well as engaging to the senses. Others, such as whiteboard games, ball toss, sing a longs and dancing, are exciting and energizing.

Frequently Asked Questions
How is memory care different from other levels of care?
At The Springs at Monarch Landing, we work with individuals, family members, and caregivers to maximize comfort and follow familiar routines and preferences. Our thoughtful layout and design promote consistency and comfort and provide security around the clock. With special programs designed for those with memory loss, memory care at The Springs enables pleasant and peaceful days.
When is the right time to move from assisted living to memory care?
It's time to move to memory care when your loved one's safety is at risk. For example, they may experience repeated falls or begin wandering or easily become lost while walking or driving. It also may be time to reevaluate your loved one's living situation if they neglect their hygiene or become combative or aggressive.
Beyond safety, you should consider your loved one's quality of life as well as yours. Are they lonely and isolated? Would having expert caregiving and special activities be enjoyable and stimulating for them? Are you concerned for your safety? Is managing their care taking a toll on your life? If you answered yes to any of these, please reach out to us for an assessment of your loved one to see if our memory care would be right for them.
What is it like to have dementia?
Every person's experience is different, but common symptoms and challenges include:
Memory Loss – Forgetting something once in a while is normal, but issues such as continuing to miss appointments, losing one's way home from the grocery store, or forgetting to use the restroom are cause for concern.
Changes in Mood or Personality – Someone with dementia will often have wildly varying moods, from excitement to anguish, within a short time frame.
Impaired Judgment – Though your loved one might have been diagnosed with dementia, they most likely won't believe it. Even a neurologist with dementia symptoms was "certain that there was nothing wrong with my brain." This can make treatment difficult, but experts can help.
Confusion – The most widely known symptom of dementia is getting lost, but that confusion can also affect tasks like reading comprehension, speech, and language as well as make it difficult to plan and organize.
Read our blog to learn how our team received specialized training to experience the effects of dementia.
Will memory support costs rise based on the amount of care needed?
Not at The Springs. We offer flat-rate pricing based on suite size — with complete access to amenities and services in our memory care neighborhoods.
Schedule a Visit
We'd love to show you around our beautiful campus.
Who's in Your Corner?
When you live at Monarch Landing, the answer is a compassionate team of experts.