Guest Relations Specialist Guided by Resident Role Model
November 3, 2020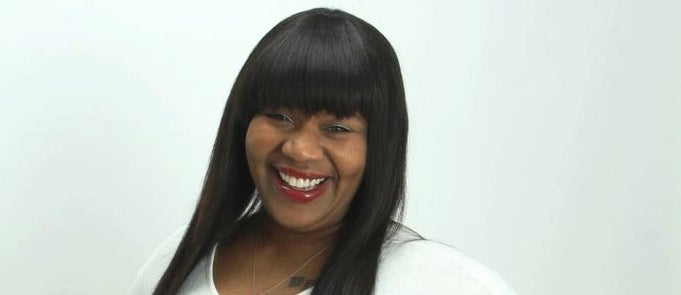 "The hardest part of the job is the best part of the job….relationships," said Lakesha Rollins. The Guest Relations Specialist at The Springs Health and Rehab Center of Monarch Landing noted that it's impossible for her not to love the residents in her charge. One such resident became what Rollins said was her best friend, role model, and greatest cheerleader.
Mary Anne Krajewski, a retired nurse, moved to independent living at Monarch Landing senior living community in Naperville with her husband Joe several years ago. Suffering from a progressive health condition, Krajewski wanted her husband to be cared for and surrounded by friends as her health worsened.
Rollins, who was working at the time as a resident aide (RA) at The Springs, met Krajewski when she was there for rehabilitation. "I loved talking to her, and her input was so important to me. She had experience as a nurse and as a nurse liaison. When I told her that the Guest Relations position was open at The Springs, she said, 'that position is you. It's perfect for you.'" Rollins acknowledged that this was true.
"I'm a people person. I love to take care of people, and I love to talk to people," Rollins said. As a child, she had helped care for her grandmother with dementia and her aunt with cancer. After several years in the Army, she went to school and became a CNA. She started first in private care and then transitioned into long-term care settings where she could form lasting relationships.
When Rollins first came to The Springs, she worked as a resident assistant (RA) and then was promoted to an RA lead on the rehabilitation floor. Per Krajewski's recommendation and encouragement, Rollins pursued and was given the Guest Relations promotion. "My responsibilities are to welcome new residents, talk to families, help them with paperwork, and check-in with rehab guests to see how they're doing," Rollins said. She is the go-to person for guests and their families, making sure that they're comfortable and have everything they want and need.
Rollins recalled that after she completed her rehabilitation, Krajewski returned to her independent living apartment at Monarch Landing but stayed in touch. "I'd go over there and visit with her, and she sent me notes of encouragement. I really loved her," said Rollins. "She became ill and came over to The Springs. It was my day off, but I came in because I wanted to see her. She told me she was dying, and my heart dropped. I cried every day she was here. She'd talk to me and told me I'm a fixer. She said I fix everybody. She really touched my life." Krajewski passed away late this past summer.
Rollins said that she thinks of Krajewski often, as she is thriving in her role. "I've just always loved to take care of people. I love my job because it gives me the opportunity to get to know the residents one on one. I love working with seniors because I like hearing their history and their unique stories," she said. "I told Mary Anne that she'll be my forever guardian angel. She impacted my life in the time I knew her. Some people come into your life for a season and a reason. She did that, and I'm forever grateful."