Residents are Running the Show
May 2, 2019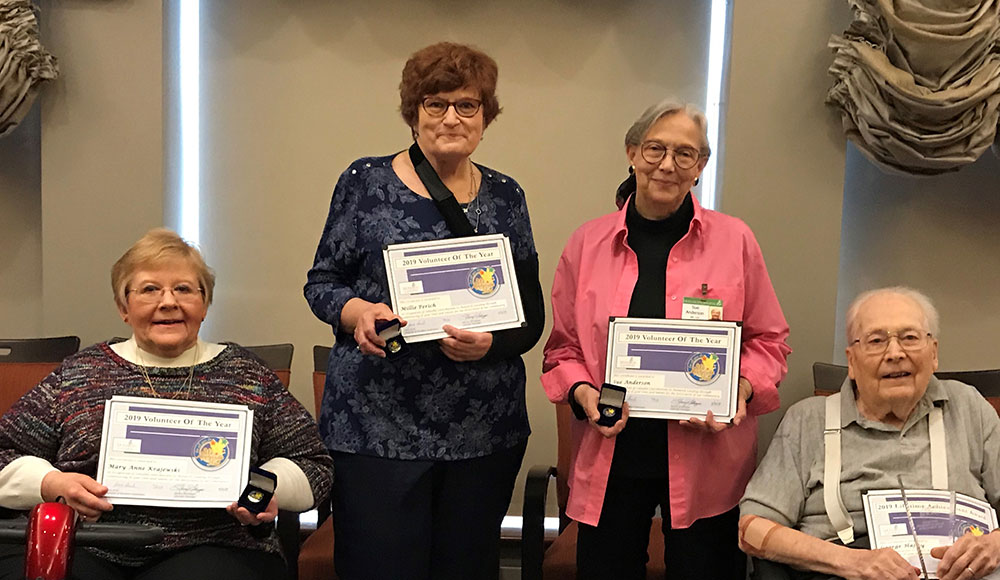 Almost 200 residents were recognized at Monarch Landing last month as the senior living community celebrated National Volunteer Month.
"We have so many clubs, committees, and organizations, all of which are resident-driven and hence, volunteer-run," said Sherry DeFillippo, Lifestyle Manager at Monarch Landing. "While this certainly makes my job easier, the real benefit is that it gives the residents complete ownership of what is happening in the community, and keeps them engaged. It's special to them. I'm staff support and help promote their programs, but I let them run the show. It's so fun to work with residents who are really invested in what they're doing, and excited with what's available to them. Not only does this encourage residents to continue with their hobbies, but our diverse offerings also help empower them to pursue new interests as well."
Volunteers recognized included residents running the Treasure Chest resale shop and members of the Monarch Landing Welcome Committee, Project Linus, a entertainment committee, the Monarch Landing TV crew, the woodshop, train club, and more. "The largest group is the Volunteer Project Steering Committee which has a different initiative each month. They coordinate outings for Feed My Starving Children twice each year, hold collection drives for veterans and the humane society and more," said DeFillippo.
"With more than 70 different clubs and organizations, we truly have opportunities for every resident," said DeFillippo.