Twin Sisters Love Living Under The Same Roof Again at Monarch Landing
January 5, 2022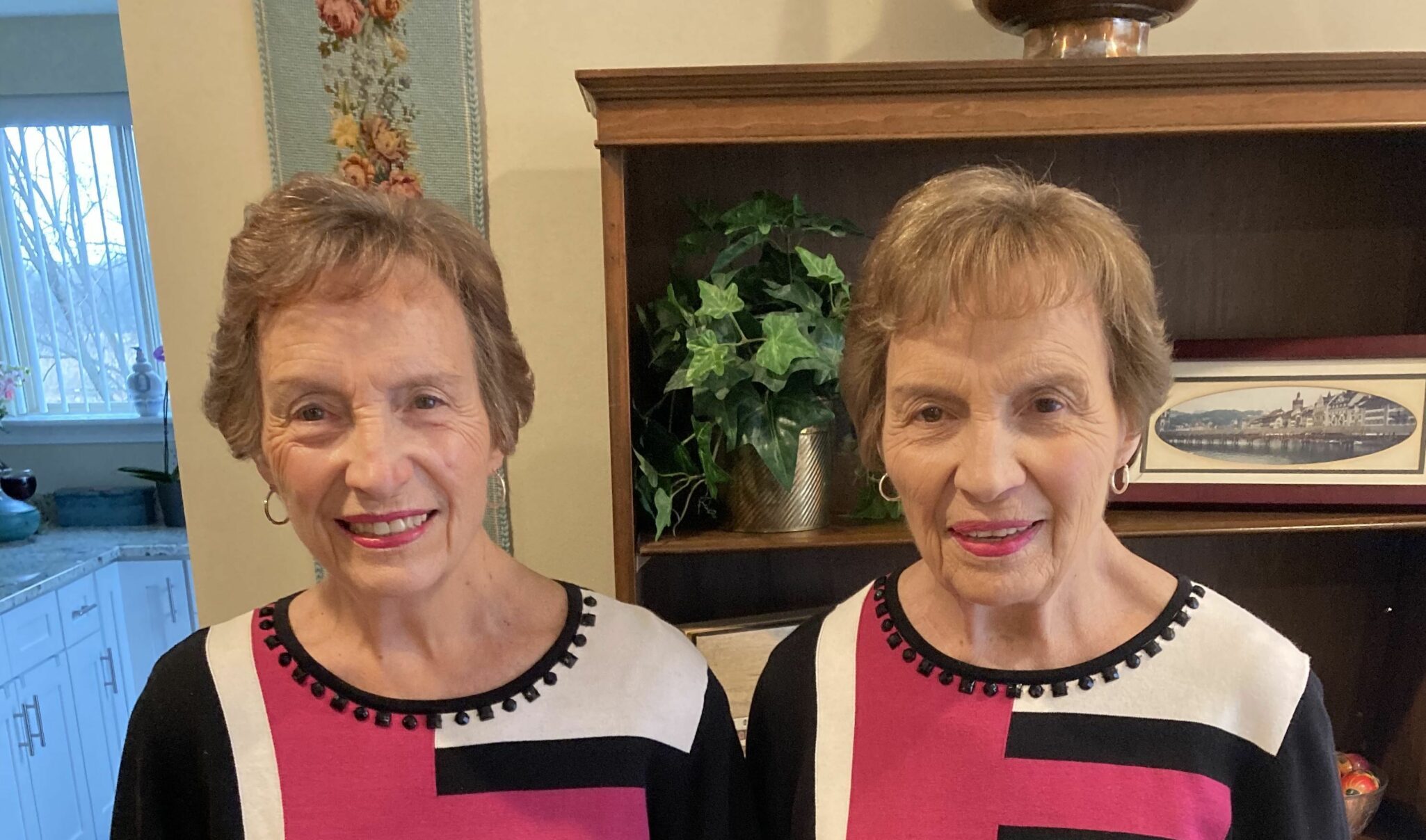 Barb likes to introduce Anne to people as her older sister. It's accurate, albeit just minimally so. "She's older by two minutes, so I got to be the baby of the family," said Barb Wetzel Marsh of her identical twin sister, Anne Wetzel Faubel. The sisters have always been extremely close, and have been physically so since October when Anne, and her husband Gordon, moved into Monarch Landing senior living community in Naperville. Barb has been a resident there since 2012 and recently moved to the attached Springs Health and Rehabilitation Center for memory support.
Barb and Anne grew up in Washington, Illinois. When they were 14, Anne asked a boy to a Sadie Hawkins dance, and she's been with him ever since, having married when they were 20. "He's more of a brother to me than a brother-in-law," said Barb. "We've all been together for so many years."
They all attended Knox College, and then Gordon started a 24-year career in the U.S. Army. This took him and Anne all over the world, moving 16 times and living in places including Tehran, Iran; Fairbanks, Alaska; Fort Sill, OK; Fort Bliss, El Paso; Fort Sheridan, Illinois; and Fort, Leavenworth, Kansas, where he retired.
At the beginning of COVID, it was decided that Barb would stay with Anne and Gordon in their home in Kansas so she wouldn't be isolated. "We're both too social to be alone. She and I chatted our way through that first year," said Anne. When Barb returned, she moved into The Springs at Monarch Landing.
"Since Barb had been living at Monarch Landing, we already knew a lot about the community and had met some of her friends. We loved coming to visit her all these years," said Anne. "It was coming up on our 84th birthdays, and we were thinking about moving. We knew this would be really good for us, and it is. We're really enjoying living at Monarch Landing."
Anne joins Barb at The Springs for some of their activities. "Yesterday they did a travelogue on Russia. Years ago, my husband and I traveled to Russia. Seeing the video was wonderful, and then we had a Russian snack. The activities and staff are exceptional at The Springs," she said. Barb joins Anne at programs at Monarch Landing. Barb said, "We see each other about six days out of the week, and we talk every morning and every night."
Barb concluded, "When Anne and Gordon decided to move to Monarch Landing to be closer to me, I felt better than if I'd won the lottery. They've lived all over the world; we haven't lived close since college. To have them here is the greatest gift in the world. It's like a miracle."