Your Complete Guide to Independent Living
March 15, 2023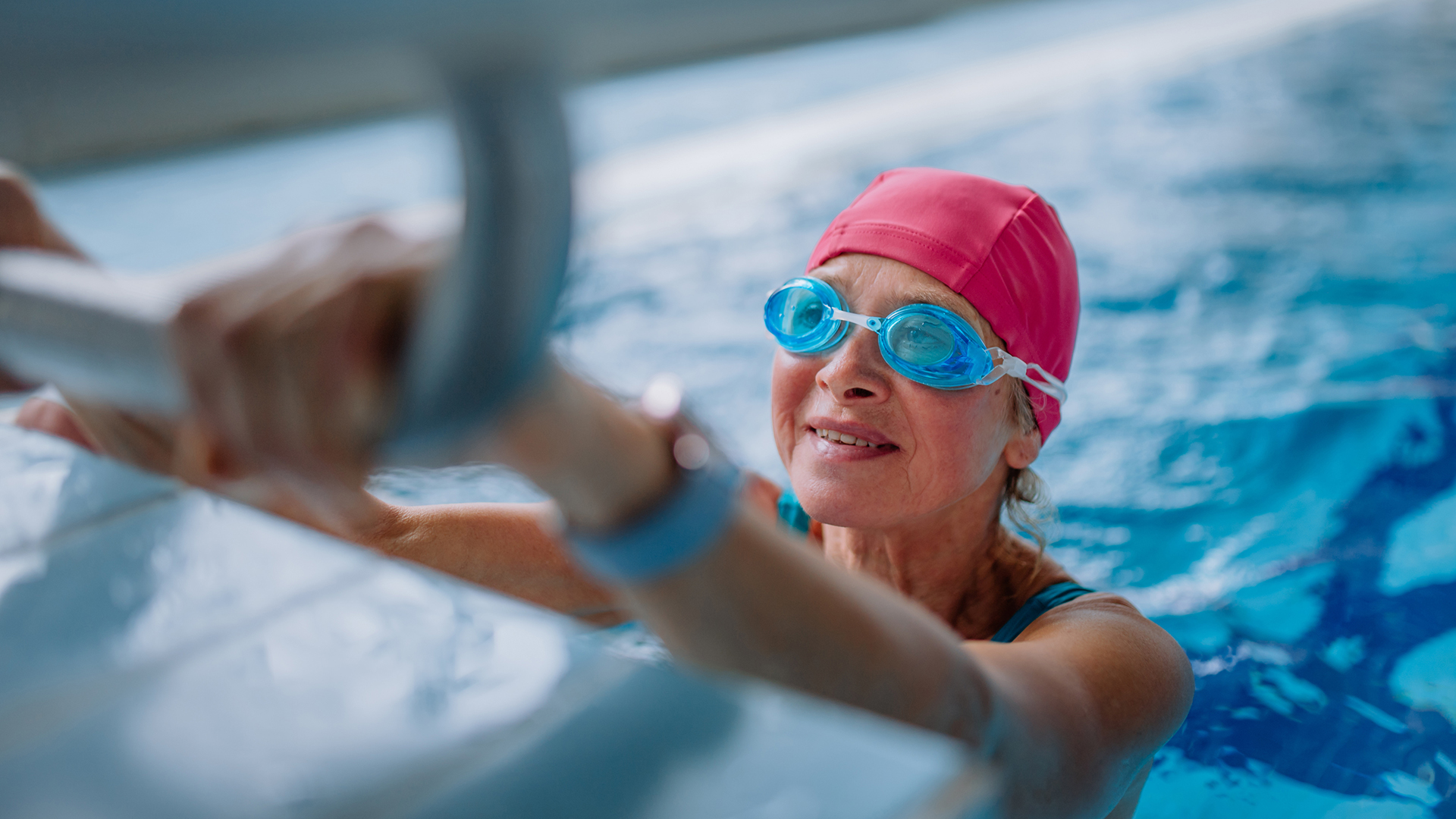 Are you newly retired or getting there soon? If so, how do you hope to spend your golden years?
Everyone has different goals for retirement, and the great part about a Life Plan Community like Monarch Landing is that we satisfy each person's needs through a diverse selection of services and amenities and a well-rounded lifestyle.

You may be an independent, more active older adult looking forward to leaving the responsibilities that come with homeownership behind to focus on pursuing experiences that are fulfilling and exciting. Or you may be planning ahead, anticipating future health changes that will require you to have access to care.
In either scenario, moving to an independent living community at a Life Plan Community can help you achieve what you've set out to do. It's especially important to find an independent living community that fulfills your interests, presents new opportunities, and ultimately, leaves you and your family with the peace of mind that you're living happily and safely.

Residents and their loved ones find everything they need at our senior living community – especially that dream retirement they've always imagined. Learn everything you need to know about independent living in Naperville, IL; the benefits that come with the independent lifestyle; and how our retirement community will welcome you with open arms, below.
What is
independent living
?
You can find independent living at a stand-alone community or within a community that offers additional levels of care. Independent living is designed for active older adults who want to spend their retirement years without worry and the stresses of homeownership. Independent living residents don't need regular medical care, supervision, or assistance with activities of daily living (ADLs).

At Monarch Landing, our independent living community offers a colorful lifestyle filled with enriching social activities, top-tier amenities, the beauty of a 60-acre campus, and the opportunity to develop friendships with like-minded individuals.

"Monarch Landing was at the top of our list because of all of the activities that the residents were involved in … Most important is that residents were out of their apartments, participating in various education groups, games, exercises, committees, swimming, being escorted to various events, eating and conversing with others who are learning about this period of life."
– Judith Bentley, Monarch Landing Resident
Independent living at our community is all about being inspired to live life freely. You can cultivate the lifestyle you always wanted because everything is right at your fingertips. Discover services and amenities that make life richer – and easier – including:
Move-in coordination

Concierge-style services

24/7 secure, gated community

Housekeeping

Indoor heated pool and spa

Fitness center with group exercise classes

Full-service hair salon and barbershop

Creative arts studio

Hobby shop

Library

Game room

Dog park

Enclosed parking with

transportation services

On-site medical center
At Monarch Landing, we offer independent living within our Life Plan Community, which means residents have access to a lifestyle that comes with many advantages. Let's dive deeper into more benefits that help residents settle in and branch out.
What can I expect from an independent living lifestyle?
Now that you have a better idea of the many life-enriching amenities that come with an independent living lifestyle at Monarch Landing, it will be easier to envision retiring here and leaving many of your current worries behind. Our benefits don't stop at amenities. We also provide:
Complete maintenance-free living, with all indoor, outdoor, and seasonal home maintenance provided

Paid utilities, plus cable and Wi-Fi

A variety of

independent living

apartment homes

, including spacious one- and two-bedroom floor plans equipped with:

Full kitchens with high-end finishes and appliances

Walk-in closets

Washer and dryer in every home

Individually controlled heating and cooling

Scenic views

24/7 emergency response system

Access to our

on-site senior health care center

: The Springs at Monarch Landing. If your health needs should happen to change, we provide

care services

within the community that include

memory care

, skilled nursing, and rehabilitation.
In summary, the overall benefits of independent living within Life Plan Communities are:
Relief from household responsibilities

Convenient concierge-style amenities and services

Access to additional

levels of care

A worry-free lifestyle that promotes comfort, compassion, and countless opportunities to grow and flourish
There are many reasons why seniors choose to move to an independent living community. After all, senior living doesn't have to mean slowing down. Before you make the move, it's important to note a common misconception some older adults and their families have about senior living: Independent living and assisted living are the same. 
They are completely different, which is why we've taken the time to break it down for you.
Additional Support in Independent Living
At Monarch Landing, we encourage residents to live as independently as possible. If ever they need care, we're there to provide support. We offer customizable care plans for seniors and their spouses, including up to an hour each day of support with the activities of daily living, or ADLs. These help you stay closer for longer, aging in place if future care needs should ever arise.
Some of the benefits of Monarch Landing's unique approach to independent living include:
Health oversight.

As time passes, residents may require some type of medical supervision, assistance with ADLs and medication management. At Monarch Landing, our independent living residents in our community do have the option for home health to visit if a medical concern arises. 
Family involvement.
When more care is needed, family members are often a part of the decision-making process when it comes to the resident's daily lifestyle. At Monarch Landing, independent living residents and their spouses are welcome to invite guests over at their leisure and stay in guest suites – no supervision or preparation required. Residents are free to make their own choices without assistance from family members or other decision-makers.
Community programming.
At an independent living community like Monarch Landing, residents can participate in all programs and activities. As residents add on more care while living in independent living, or if they transfer to a higher level of living, they'll still have access to fulfilling programs, but these programs generally focus more on maintaining physical and cognitive abilities and are accompanied by professional supervision.
The bottom line? Our independent living allows seniors to live life the way they want to with future additional support based on the individual's health needs and circumstances. 
For those in need of memory support, we do provide memory care.
Discover ideal retirement living in
Naperville, IL
.
At Monarch Landing, independent living allows you the opportunity to live out your golden years the way you've always dreamed. We have a rich array of activities, social events, and amenities that suit every individual. Learn more about the endless possibilities for a fulfilling future at Monarch Landing.