Dig Into Gardens, Dig Into Joy!
June 7, 2021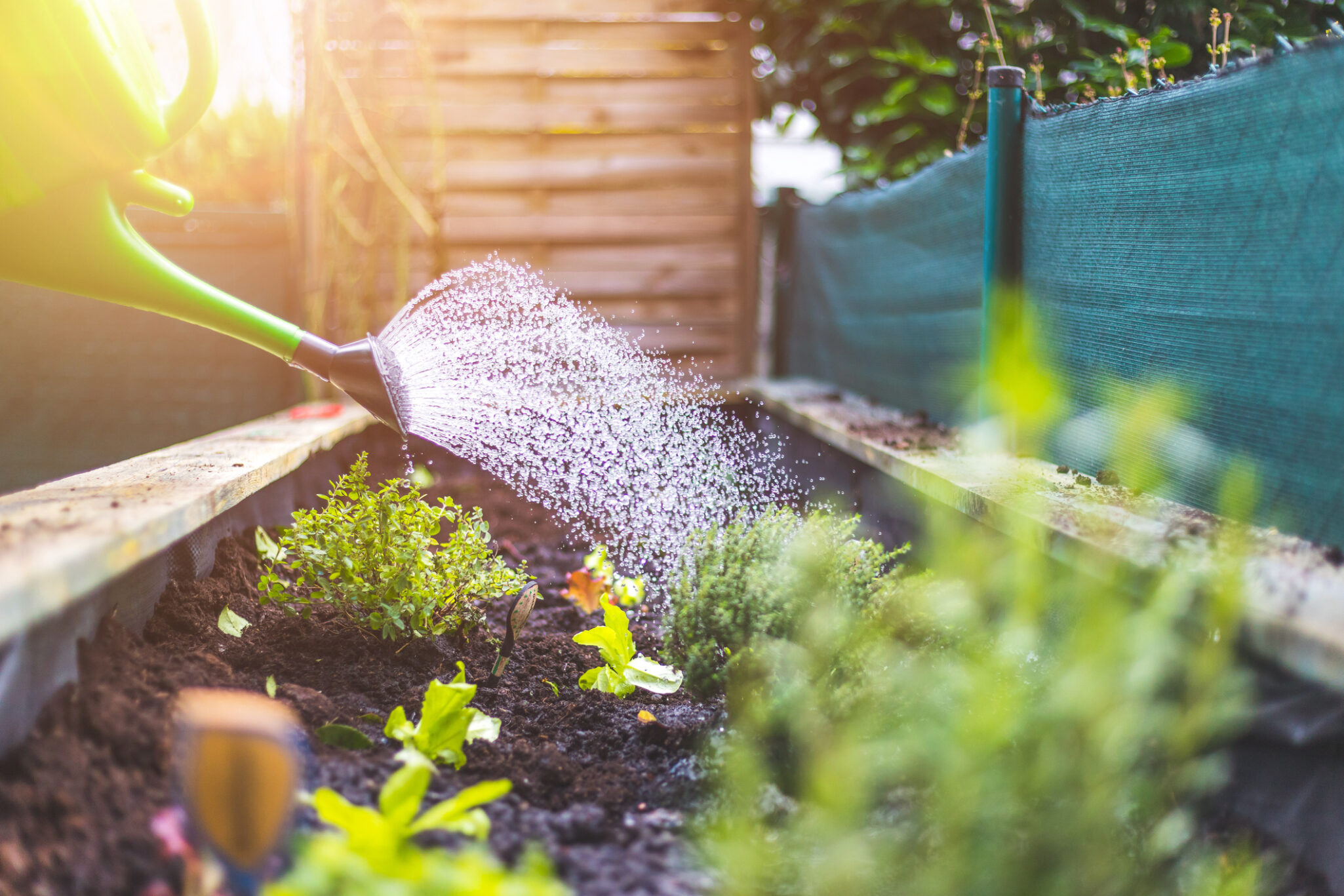 Throughout the spring and summer months, carefully planted and tended vegetable gardens burst forth into a riot of colors and tasty, healthy treats. Over the course of years an apple seed transforms, as if by magic, to a tall tree bearing fruit – and future apple trees – of its own. Called forth by warmth and sunlight, perennials grace us with their beautiful blossoms year after year. Audrey Hepburn famously said that "to plant a garden is to believe in tomorrow" – and it is easy to see why. 
The roots of gardening run deep. Humans began cultivating domestic plants tens of thousands of years ago, making it possible for them to settle in one place versus a previously nomadic life tracking food sources. Eventually, affluent residents of cities in ancient kingdoms including Egypt and Persia began gardening for pleasure, creating oases of lush greenery in the midst of the desert. About 500 gardens of varying types – along with fresco paintings that featured flowers, trees and fruit to make the gardens appear even bigger – were preserved under ash in ancient Pompeii when Mount Vesuvius erupted in 79 AD.
Centuries later, gardens have retained a worldwide fascination and appeal. Visitors flock each year to sites such as Louis XIV's 17th century passion project at the Palace of Versailles, the tropical paradise of the Limahuli Garden and Preserve on the Hawaiian island of Kauai, and the resplendent 8,000-acre grounds and gardens at the Biltmore Estate in North Carolina. Closer to home, garden-seekers in the western suburbs of Chicago enjoy a plethora of magnificent options, including the internationally recognized Morton Arboretum in Lisle and the gardens at Cantigny Park in Wheaton. Gardens have also flourished in world literature; one of the more famous examples is Frances Hodgson Burnett's beloved children's classic "The Secret Garden," but references to the ancient art can be found in selections ranging from Jane Austen's "Pride and Prejudice" to Shakespeare's "Richard II." 
While visiting a beautifully maintained garden is certainly a feast for the senses, actually working with plants in one's own garden offers a variety of physical and mental benefits, so its popularity comes as no surprise. Gardening in raised, or in-ground gardenscapes, is a robust pastime for residents of Monarch Landing in Naperville, who enjoy relaxing and socializing while tending a variety of flower and vegetable gardens – as well as locally-renowned Monarch gardens (naturally!) – on the retirement community's beautiful 60-acre grounds. Our dining team also tends several gardens, producing fresh vegetables. 
A 2018 survey found that more than three-fourths of American households maintained some sort of garden, and many Americans have turned to gardening to keep their spirits up – and stay busy – during the pandemic. A marketing survey conducted near the tail end of 2020 found that 86% of homeowners planned to continue gardening in 2021, and nearly half planned to expand their efforts. 
Even those who are brand-new to gardening – the greenest of green thumbs, if you will – have numerous educational options at their fingertips. Staff at local gardening stores like The Growing Place in Naperville are a wealth of knowledge, as are members of local groups like the Naperville Garden Club and the DuPage County Master Gardeners. Seed libraries, where local gardeners can obtain free seeds, are also growing in popularity; check out this map to see if there is one near you! 
Those who are interested in carrying on gardening's rich heritage by literally planting the seeds of yesteryear may want to try heirloom plants, which are those grown from saved seeds dating back at least 50 years; heirloom tomatoes, in particular, are known for their vibrant colors and rich flavor. Some seed libraries offer a variety of heirloom seeds, and gardeners can give back to the community by bringing back their own seeds upon harvesting their bounty. Want to learn more? The Heirloom Garden at the National Museum of American History showcases plants grown in the United States prior to 1950, and the Victory Garden on the same grounds pays homage to the efforts of American families to grow food during WWII. About half of American families cultivated a Victory Garden, which by 1944 were generating about 40% of the nation's produce. 
Whether you enjoy reveling in the beauty of flowers, savoring the taste of home-grown vegetables, or socializing in the sunshine surrounded by nature, gardening is a wonderful way to cultivate joy – so dig into the possibilities!