Resident Gardens to Protect Monarchs and Other Pollinators
July 2, 2019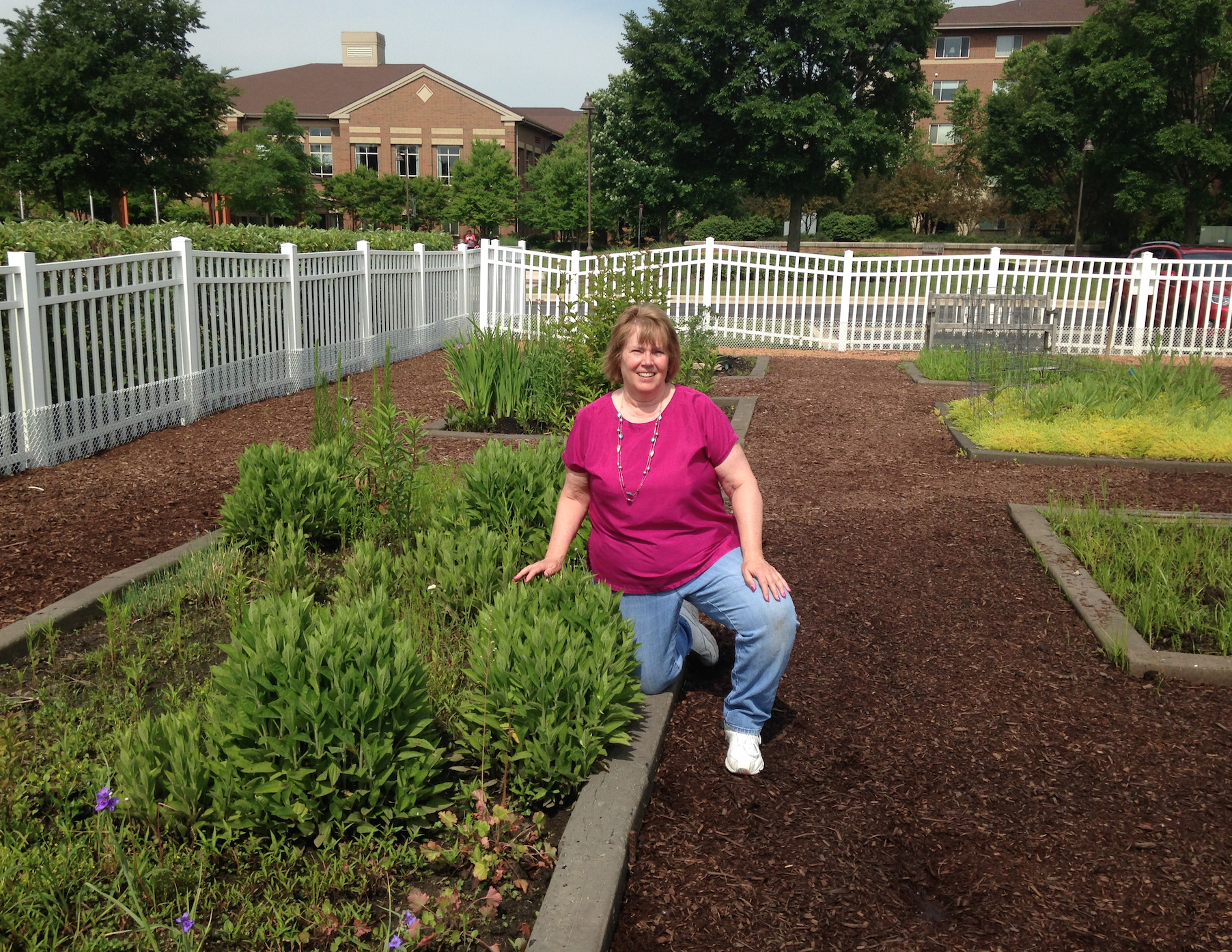 Butterflies and bees flock to her, which is her complete intention. Jan Parks, a resident of the aptly named Monarch Landing senior living community in Naperville, maintains 11 gardens on the east side of the picturesque property. One of them is a 35' x 7' butterfly waystation that she is planning to officially register in her mission to provide nectar sources and shelter to sustain Monarch butterflies as they migrate through North America.
Stocked with 100 prairie plants, including the milkweed on which butterflies thrive, the waystation used to be a chef garden, but it couldn't keep up with the demand for food supply. Jan saw another useful purpose for the plot and converted it to a safe and attractive haven for butterflies, bees and even birds.
In total, there are 38 "gardenscapes" at Monarch Landing, including three raised beds. These are no mere patches; each plot is 7' x 7', and all are tended by residents who plan and purchase the plants themselves. One is master gardener Bill Lannin, who has a flourishing prairie garden that is already a registered butterfly waystation.
Some of the plots came under Jan's care when original owners could no longer maintain them. She is more than up to the task. "Gardening has always been a big part of my life," said Jan, whose aunt was an avid gardener who shared her hobby with Jan when she was a child.
At her and husband Wing's former home in Lake Villa, the couple had an acre of land Jan jokingly calls "low maintenance." When they moved to Monarch Landing, set on 60 acres of land near the Illinois Prairie Path, she was thrilled to see the garden plots on which she spends up to six hours per week.
While native and prairie plants, such as the "Queen of the Prairie" that is in her bog garden, are Jan's focus, she also plants colorful annuals and perennials. One of her favorites is a native perennial hibiscus, "Rose Mallow," that produces red flowers as big as a foot around.
As for the waystation, said Jan, "I try to encourage pollinators; bees are in decline. We don't know the total reason for it, but I'm trying to do what I can to help." Milkweed and hyssop are high on the list of bee and butterfly favorites, she said.
"I love that Monarch Landing has the gardenscapes; it's an added bonus to living here," said Jan, who relishes the freedom she and Wing have to do whatever they want in retirement. "We don't have to worry about shopping, cooking, house responsibilities. We just pack up and go. We have all the time in the world to do what we want to do, not what we have to do."
The butterflies and bees are most certainly pleased that one of the things Jan wants to do is feed and protect them.