Monarch Landing's EMTs
September 14, 2021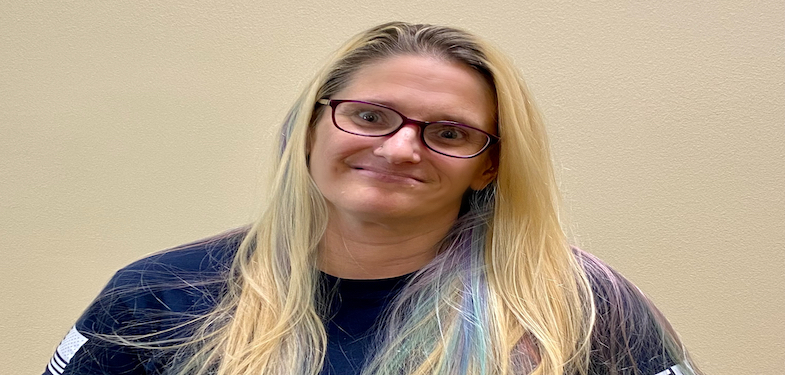 "We're proud of the fact that at any given time, help is just moments away for our residents. We were very grateful to learn that also can impact people living in the greater Naperville area," said Mark Trnka, executive director of Monarch Landing senior living community.
A young area woman not affiliated with Monarch Landing crashed her car onto the community grounds one evening several weeks ago. Melissa Wallace, one of Monarch Landing's security/EMT professionals working that night, was able to intervene and help the woman until the Naperville Fire Department arrived.
Monarch Landing is in the unique and enviable position of having a security team, round the clock, the members of which are all also trained as Emergency Medical Technicians (EMTs). The residents of the retirement community thus have confidence knowing that there are always at least two professionals on-site, able to step in and help on a medical level in case of injury or illness.
"Our team undergoes an intensive training program and must pass a State test. They also participate in continuing education relating to different medical topics," said Trnka. "Because of this, serious incidents can be attended to immediately, beginning important intervention even before the Fire Department can get here."
Wallace, who was stationed the evening of the car crash at the retirement community's gatehouse, recalled, "Someone called and said there was a car accident on the grounds but wasn't sure where. I decided to walk the property to investigate. I found the car which had driven into the grassy area near our fountain. It had pushed a giant boulder 30 feet, and all of the airbags were deployed. The driver was very frightened. I calmed her down, checked her blood sugar, ensured she was not in any imminent danger and called the Naperville Fire Department and her emergency contacts. I was able to get things rolling."
The young woman wrote a thank-you note for the staff's compassionate and competent involvement. "Everyone was so kind and absolutely wonderful to me," she wrote, adding that Wallace "made me feel very safe after such a scary thing happened."
Trnka said that this was a reminder of how fortunate the Monarch Landing residents are to have access to trained staff who know and care for them.
Another essential perk, he said, is that this same team oversees the residents' security latches. Every night, the team sets latches outside each apartment door at about midnight. When an apartment door opens, the latch falls, so when the team checks them all mid-to-late morning the next day, they know the resident is awake and okay. If the latch hasn't fallen, the team will knock on the door. If someone is sick or has fallen, the team is alert and can step in to help right away.
"Our residents' safety is important to us, and we have unparalleled measures in place to ensure their well-being," said Trnka.