Providing a Higher Level of Care
July 17, 2019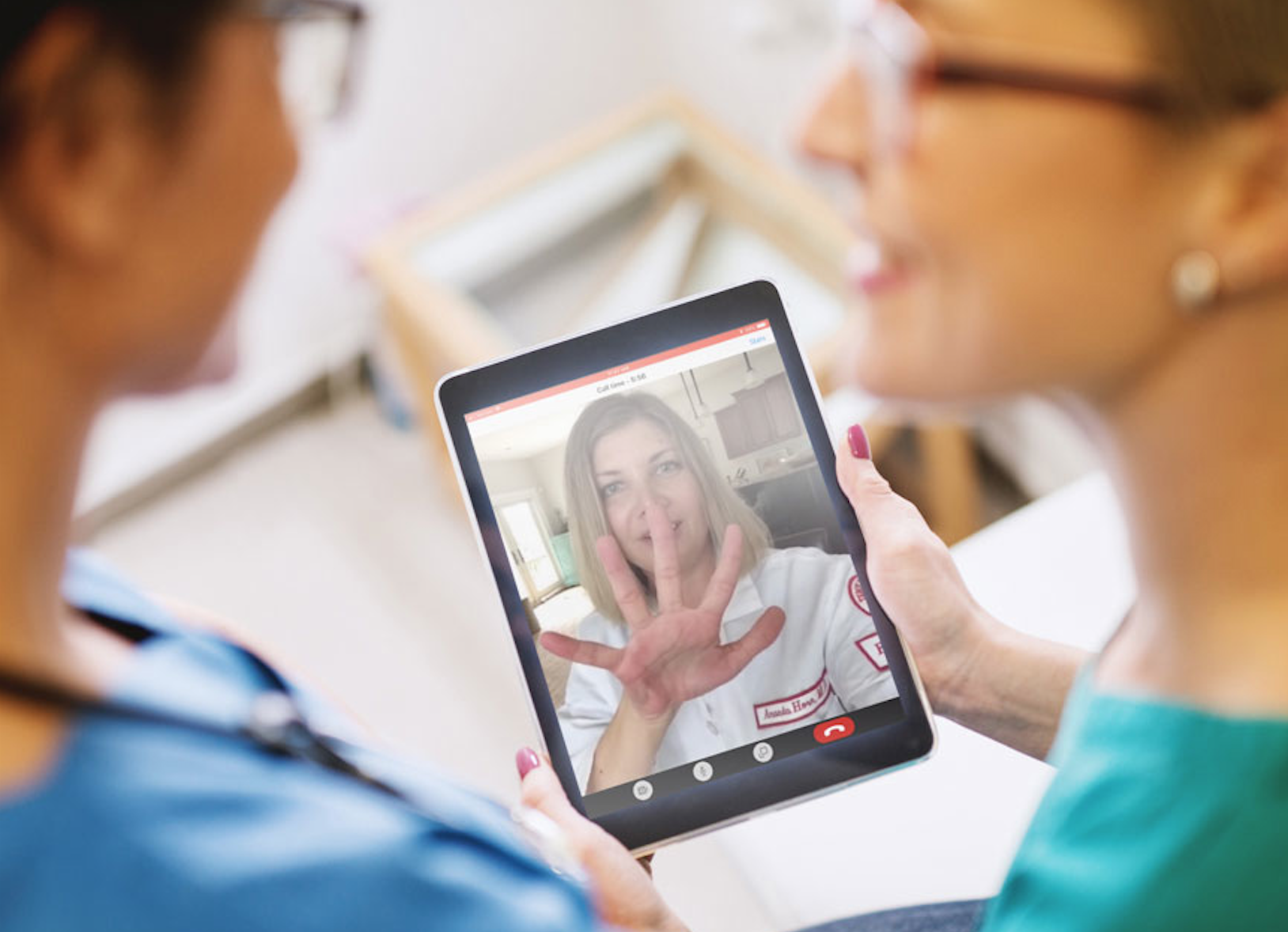 The Springs at Monarch Landing is leading the charge of rehabilitation and healthcare providers, for integrating new strategies, equipment, and professionals in order to ensure the most successful outcomes possible.
Recently, The Springs became among the first in the area to adopt Third Eye Health. Richard Nolden, the administrator at The Springs, called the innovative telehealth initiative a "game-changer," explaining, "This technology allows us to connect with a specially trained physician within just moments, 24/7."
Third Eye, which The Springs utilizes on evenings and weekends, works on an iPad. "When a physician is not available on-site, the nursing staff can contact the Third Eye physician within just a few minutes. The nurse takes the iPad into a resident's or guest's room. The physician can see the individual, access their electronic health records, assess their vitals, and talk with the nurse and patient," he said. This accomplishes several things. First, Nolden noted, it "optimizes the best level of care that we're able to provide with its 24/7 physician services.
Additionally, it helps to keep patients out of the hospital. Historically, if there was a change in condition in the evenings or during weekends, the protocol would be to send the patient to the hospital. With this service, we have access to physicians, which allows us to keep patients in place where we can care for them." Nolden added that Third Eye allows The Springs to care for higher acuity patients.
Nolden said that an added benefit of Third Eye is that the evening shift of caregivers appreciates the service. "They have this medical assistance to their team as soon as they need it. The Third Eye physicians virtually step in and help out and are very much invested in the patient's care. This is great for the staff morale, and we believe that it will help with staff retention, which is so important in this field."
In addition to Third Eye, The Springs has added some medical professionals to their team. A nurse practitioner is on-site full-time, Monday-Friday. They have also introduced additional medical specialty services including physiatry, cardiology, and nephrology. The physicians or nurse practitioners in each of these specialties are at The Springs two or three times each week.
"This has upped the ante on the number of services that we're able to provide," Nolden said. "The use of Third Eye along with the addition of our medical providers helps to increase the number of what we call 'touches' but what are widely referred to as 'encounters' between medical professionals and patients. Each 'touch' or 'encounter' presents an opportunity for a higher-level assessment of the patient's status and consequently, a higher and better level of care leading to the best possible outcomes."